All of our preferred Resorts in Puerto Rico and their surrounding communities have plenty to offer each visitor for 'After Golf' activities. Restaurants, Entertainment, Outdoor Activities, Shopping and more

Golf'n Gamble is your one stop choice for all that is involved in your Golf Vacation to The Puerto Rico East Golf Trail.

Choose a Category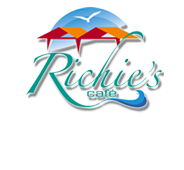 Road 968 Km. 2.0

Rio Grande, PR 00745
Cuisine: Traditional Puerto Rican
Phone 787-887-1435
Web Link

Best Dinner Ever! ...

A breath-taking view of the Atlantic Ocean that runs all the way from the lighthouse in Fajardo, thru the Luquillo beach shore and into the reef that borders the bay in Rio Grande, invites the visitors of our restaurant to submerge into a dining experience like no other.

An opened-wooden deck which offers sitting arrangement for any kind of party, from a twosome to a six-pack plus, is the perfect setting to enjoy your favorite appetizers, salad, soup and/or main course. Fancy plates including anywhere from fruits such as pineapple and strawberries, to the famed 'mofongo' made of plantain and stuffed with your choice of chicken, churrasco or even shrimps, will definitively make you want to come back.

Seating by the bar, where you can enjoy a variety of drinks, local and international beers and/or natural juices, you may feel the company of Don Quijote and his inseparable friend Sancho Panza, which are considered to be part of the friendly staff, who is ready to indulge your requests and make your visit to Richie's, a memorable one.

Richie's Cafe, an inevitable experience if you are visiting the east side of the island.

Free transporation from the area's Resorts.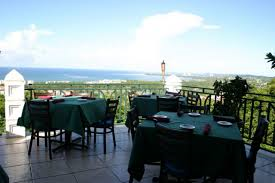 ---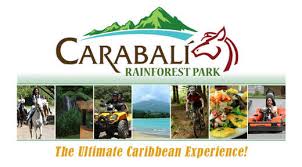 Road #3 Km. 31.6
Exit 992, Street A

Liquillo , PR 00773
Cuisine: Casual Dining favorites and Puerto Rican traditional dishes
Phone (787) 355-0773
Web Link

The Carabali Bar & Grill Restaurant

After your adventure, satisfy your appetite in the Carabali Bar & Grill Restaurant, offering casual dining favorites, including Puerto Rican traditional dishes. Situated in this 600 acre Ranch, Carabali Bar & Grill Restaurant has a western atmosphere and it is famous for steaks and authentic complements with local ingredients.

Transportation available from local Resorts.

Open for lunch, dinner or private functions.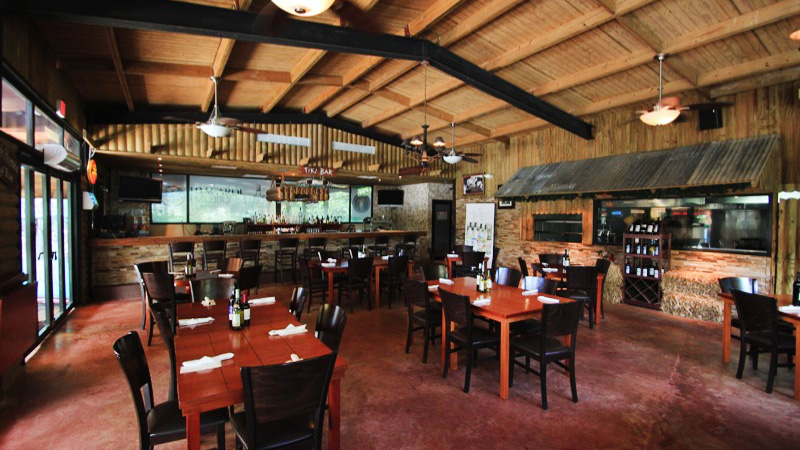 ---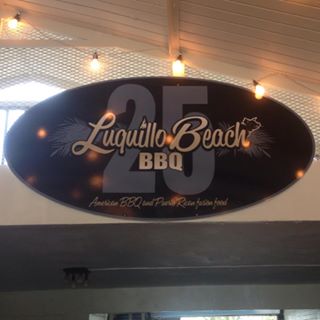 Interstate PR3
Kioska #25

Luquillo, PR 00738
Cuisine: American BBQ and Puerto Rican Fusion Food
Phone 787.355.3665
Web Link

Luquillo Beach BBQ, Kioska #25

Lets start with food... great selection for all. BBQ ribs to die for ... plantains stuffed with chicken, steak, or shrimp. .. food for kids and they are willing to make adjustments.

Great service ... greet you at the door. Its like going to a friends house for a beer and some great grub. The couple that owns the place is always there and they are not afraid to bus a table or grab you a beer.

The BEER ... huge selection of draft beers from around the world.

Overall just a great place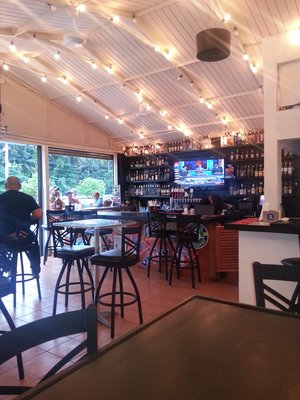 ---

Highway #3 and PR-968

Rio Grande, PR 00734
Cuisine: Breakfast and Lunch
Price Cheap!
Phone (787) 888-4353

This is our favorite place to stop for breakfast and a quick snack when staying at The Wyndham Grand Rio Mar Beach Resort & Casino. Located right at the corner of Highway 3 and PR-968 a couple of hundred yards from the entrance to the Resort.

A quaint, friendly atmosphere as Hector and Balia (unfortunately she doesn't speak English) have a great selection of breakfast sandwiches and plates. Terrific Coffee as well!

Great sandwiches for lunch and like their breakfasts ... all for just a few dollars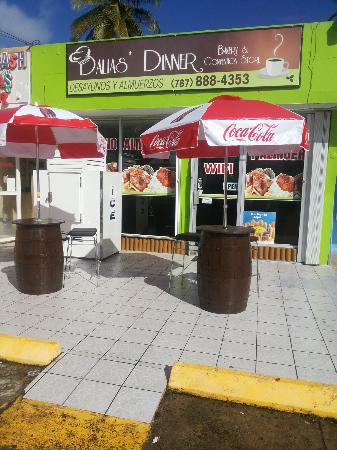 ---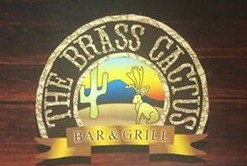 Intersection PR 193 & Calle C

Luquillo, PR 00773
Cuisine: Great Steak, Ribs, Seafood & More!
Phone (787) 889-5735
Web Link

Brass Cactus Menu.

The Brass Cactus Bar & Grill sets the stage for a perfect, unforgetable dining experience. Dishes come together with the most delicious steaks made on the grill. Huge portions of juicy and tender meat await to tantalize your palate. We offer the most succulant selection of Certified Angus Beef steaks, which are the most prestigious brand in the culinary industry. As soon as you try them, you'll notice their excellent quality and flavor.

At the Brass Cactus, we cater to the most meticulous preferences as we also offer a variety of seafood which includes shrimp, salmon and other fresh catches. Try our acclaimed BBQ Baby Back Ribs; smothered in our homemade BBQ Sauce & winner of the Jack Daniel's Award (1994). You might be asking yourself what else we offer... try our gigantic half-pound burgers, sandwiches, wraps, homemade soups and desserts.

Recipes are served in a fun-filled environment, together with friendly and courteous service.

Don't wait to hear it from someone else! Come see for yourself.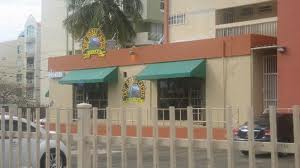 ---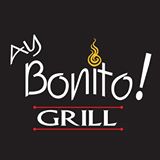 PR 3
Kiosko #21

Luquillo, PR 00773
Cuisine: International
Phone 787-644-1455
Web Link

The Ay Bonito! Grill (Kiosko #21)

Like many of the other small restaurants that make up the line of Kiosks along Route 3 in Liquillo, PR, Ay Bonito! offers a great meal at a very affordable price. Owner and Chef Paul Cappelle, a native of Southern New Jersey, has put together a menu that offers something for everyone ... from Steak, Seafood & Pasta to some of the best pizza you'll ever have.

Ay Bonita! is always lively with some great local entertainment and patrons can eat either indoors or outdoors on the patio in the back, just a stones throw from the beach.

Try it once and we guarantee you that you will keep going back.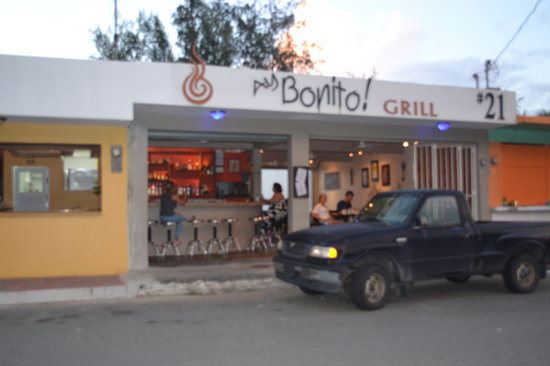 ---