Featured Atlantic City area Golf Course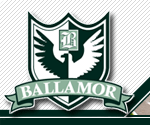 (Available Monday & Tuesday only, June through August. Available Monday - Thursday all other months.)
Value: $$$$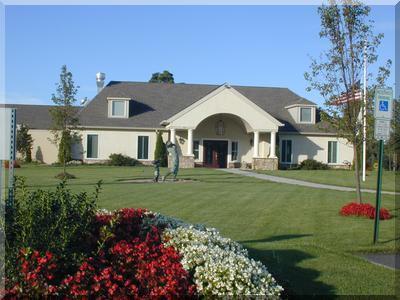 At Ballamor, our staff knows you by name, understands your unique needs and strives to provide anything and everything that you may need to make your experience memorable. From our nationally recognized golf course to our comfortable, cozy dining room, you will experience nothing but the best.

Carefully designed out of gently rolling land and dense woods, Ballamor has been named one of New Jersey's Best Private Courses, according to New Jersey Golf Magazine. Nationally renowned architect Brian Ault, of Ault, Clark and Associates, utilized the natural rolling terrain and distinct beauty of the property when designing this 18 hole par 72 track. The design of the golf course features a unique blend of traditional architecture with subtle modern-day nuances. Each hole possesses its own individual character. Collectively, the 18 holes at Ballamor present a strong composition, which tests every type of golf shot. Five sets of tee boxes assure our members of a memorable experience. Enjoy. . .

From the back tees the course stretches well over 7,100 yards and 5,200 yards from the forward tees. Five sets of tee boxes assure our members of an enjoyable experience.

A unique characteristic of Ballamor is our "go out and stay out" routing. Golfers playing a complete 18-hole round will start near the clubhouse on hole #1, and will not return until holing out on the 18th green. This style of golf allows a round to be played more quickly and a halfway house will easily accommodate the refreshment needs of the golfers.

One of the features of the golf course includes wider than average fairways (30-45 yards) and average (650 sq. ft.) to large greens which will make the course more playable. However, with approximately 80 bunkers scattered throughout the course, placement of shots and angles of approach will become paramount.

While no hole is designed as a signature hole , a few contenders stand out once you play Ballamor for the first time. On the front nine, hole #3 contains a variety of ways in which it can be played. Avoiding the pond and bunkers while setting up the approach to the green should prove to be exciting. Hole #6, a mid-length par 3 with a peninsula green guarded by water will undoubtedly influence the momentum to the start of the round. Length, accuracy and proper club selection will be needed to conquer the challenging 9th which plays along the existing wetland buffer.

As golfers turn for home, the 10th hole with its eleven bunkers will set the tone for the second half of the round. The length of holes #13 and #16 will demand that the players reserve enough strength in order to keep a good score in tact.

Overall the golf course is designed with variety, tradition and risk-reward situations that are sure to quicken the pulse of even the most experienced golfer. Yet forgiving enough to satisfy golfers of all skill levels.

Enjoy. . .