Featured Atlantic City area Golf Course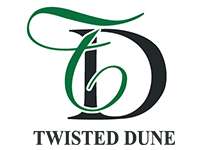 A Taste of Scotland in Atlantic City
Value: $$$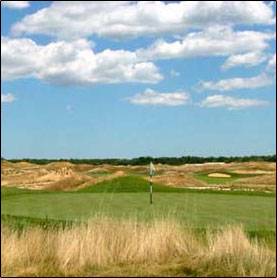 In the tradition of Royal Lytham, St Anne's Old Links and other famous seaside courses in the British Isles, Twisted Dune is a first class links even though its not on the ocean. With a lay out through rolling sand dunes and almost devoid of trees its easy to forget you are just minutes away from the action in Atlantic City, and not tucked away deep in the Scottish Highlands. The layout of Twisted Dune takes into account the factor the wind will play on the course and allows the player the option of running the ball up or flying it onto the greens which tests the player's ability with shots seldom called for on ordinary courses.

The bent grass turf that carpets each fairway offers players the perfect firm surface from which to strike a crisp approach. Sand dunes frame each of the generous fairways, but will test both the players' skill and temperament should his ball find itself among them. Adding to the challenge on each hole is a host of fiendish bunkers along with carnivorous waste areas that wait to devour any ball that strays too far off line! A fearsome 7,336 yards from the championship tees the course has three sets of more manageable tees for the enjoyment of those not quite up to the challenge of the PGA Tour. The large greens, once reached, offer ample opportunity for birdies! With such smooth rolling surfaces the player has no one but himself to blame should the ball not fall into the cup.

Twisted Dune is a players club, one where every golfer can enjoy the total golf experience. Tee times are further apart than at traditional clubs and play will be limited to insure each foursome rarely ever sees the people in front or behind them. In short, Twisted Dune is a public golf course that looks and feels like one of the world's finest private clubs, leaving you with the memorable impression of having played and enjoyed a special golfing experience.