Featured Atlantic City area Golf Course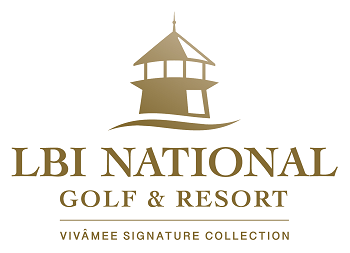 Expect no less than the ultimate golf experience...
Value: $$$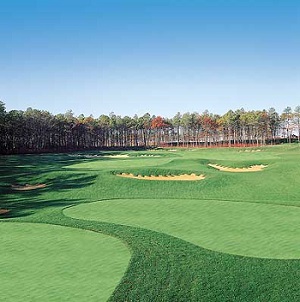 LBI National Golf & Resort masterfully combines a breathtaking 18-hole championship golf course with the finest in country club amenities, to create a public golf facility like no other.

Encompassing more than 194 pristine acres of natural terrain in the pine barrens of southern New Jersey, LBI National Golf & Resort is a spectacular design by popular mid-western golf course architect, Ray Hearn. This stately course combines Hearn's critically acclaimed talent of integrating the natural context and inherent features of the region with a creative concept.

The course layout is specific to southern New Jersey ís beautiful landscape, with wind-blown sand, pines and oaks, incorporated into uphill and downhill designs. Combined with truly unique and diverse water features which appear as lakes, and both formal and informal bunker formations with natural grasses that extend into them as finger-like formations, the creation is without a doubt an atypical course design.

Complementing the property is a putting course and practice facility as well as a 23,000 square-foot, elegantly appointed clubhouse.